Thank you to all players for the last few years for supporting North Shore Table Tennis Club . As we have been promoting and advertising for new memberships fees in advance now it's the time to register . We have improved and grown over the last 2 and a half year and as a club in co-operation and help from society we continue to improve and grow the sport of Table Tennis in the future with MEMBERSHIPS that are starting September 1st 2017 . Please take a moment to read the details below and you can become a member and enjoy the benefits by signing up online and paying the annual membership fees in person at the club
TYPE of MEMBERSHIPS September 1st 2017 to August 31st 2018
VOTING ANNUAL $40.00
NON VOTING ANNUAL $30.00
JUNIOR ANNUAL U-18 $10.00
Members enjoy the benefits, member services and access to our 2 locations in North Vancouver : 1110 Gladwin Drive and 1555 Forbes Ave, North Vancouver (see schedules and location updates)
Members have guaranteed current fees and exclusive access to programs, challenger ladder league, tournaments and classes.
Membership Policies
North Shore Table Tennis Club Society is accepting Annual membership application forms starting September 1st 2017 ! To sign up, please fill the form online here , or sign up in person at the club and pay the fees in cash or by cheque made to North Shore Table Tennis Club Society.
Memberships are ongoing and renewable every year. Membership dues are processed via recurring payments every year. All members and guests must sign a release waiver (at the club) to use the club facilities.
Acceptance of membership is subject to the approval by the Society Board of Directors.
Note: All Fees below are subject to 5% GST  
MEMBERS / NON MEMBERS Fees
| MEMBER/NON MEMBER FEES | Fee |
| --- | --- |
| Drop In up to 3 hrs of play | $7 /$10 |
| Family rate(3+) |  $20 /$25 |
| 10 Day Pass | $65 /  $100 |
| 20 Day Pass | $120 / $200 |
Lesson Fees for MEMBERS Extra $5.00 for NON MEMBERS
Lesson
Fee
Private Single Training Sessions

with Head Coach Luba S.

other club coaches

$48.00/60 min (10 Sessions for $440 )

$42.00/60min (10 Sessions for $380 )

 Kids Club for beginners
$18/60min (pre-registered Seasonal $15/hour)
LTAD Youth Training
$22/hour/per player or 10 Sessions for $200
Group Training/classes
$22/hour/per player  or 10 Sessions for $200

Master Classes same rate

Private Training (for Seniors)
$33/hour or 10 Sessions for $300
MEMBER/NON MEMBER Rental Fees
| Rental Items | Fees |
| --- | --- |
| Racket | $4/$5 |
| Ball | $1/$2 |
| Train with TT Robot | $20/$30 hour (drop in fee included) |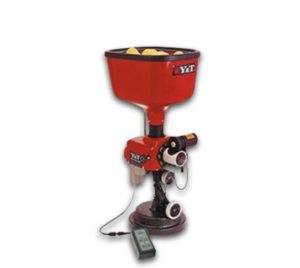 Y&T V-981 Table Tennis Robot Rental for MEMBERS
Ball Spin: 8 different spins
Serve Frequency: 25-80 balls/min
Serve Speed: 3-30 m/sec
Serve Ways: Fixed Course and 3/4 table Course
Serve Loop: Range of adjustable angle from 0 to 40 degree